Sui Café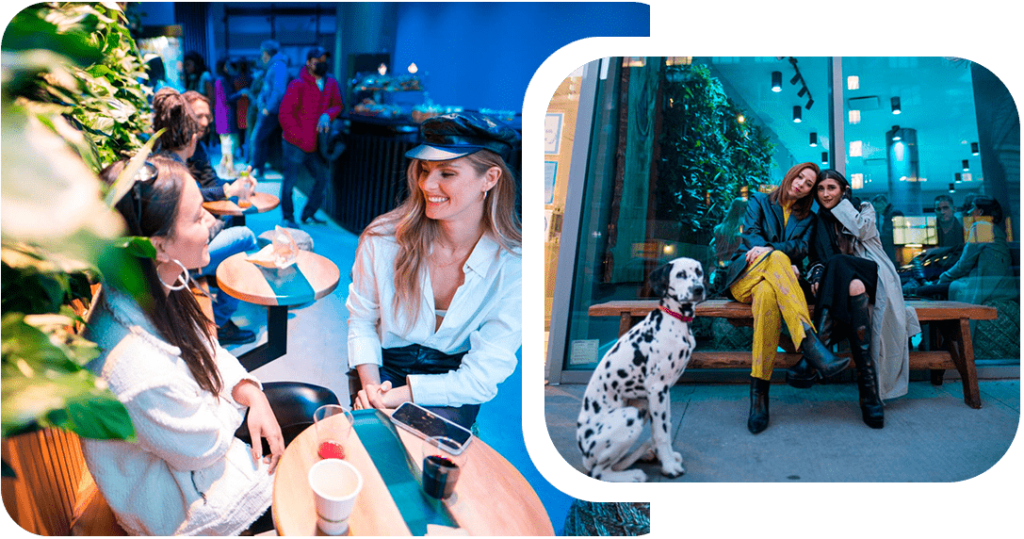 Café & Sustainability
Sui Café is a peaceful oasis in the heart of downtown New York City—a place of pause for yoga students and neighborhood locals. We offer a range of healthy, high-quality foods and beverages—organic and sustainable when possible—that nourish your body and mind, helping you to perform your best.
We are honored to serve Devocion's fresh "harvest to cup" coffee, which comes to us directly from Colombia, as well as an array of medicinal wellness drinks made in house.
We are committed to take responsibility of our greater global impact, and are constantly seeking out more conscious choices to share with our community. At Sui Café, we practice recycling and composting, and offer compostable packaging and utensils for to-go items.
Community
In our current technology-driven world—it has become easier than ever to go about our days without enough in-person connections. So many of us rush through life without pausing to smell a rose, notice the particular way light falls on a building, engage in meaningful conversations. Human connection is the stuff of life—without it, we can't thrive. At Sui Yoga & Café, our aim is to provide our community with ample opportunities for conscious, engaged in-person connection—all within a cozy, friendly, soulful, and tranquil plant-filled environment. Step inside, enjoy some of our many offerings, and watch yourself grow.