Sui Café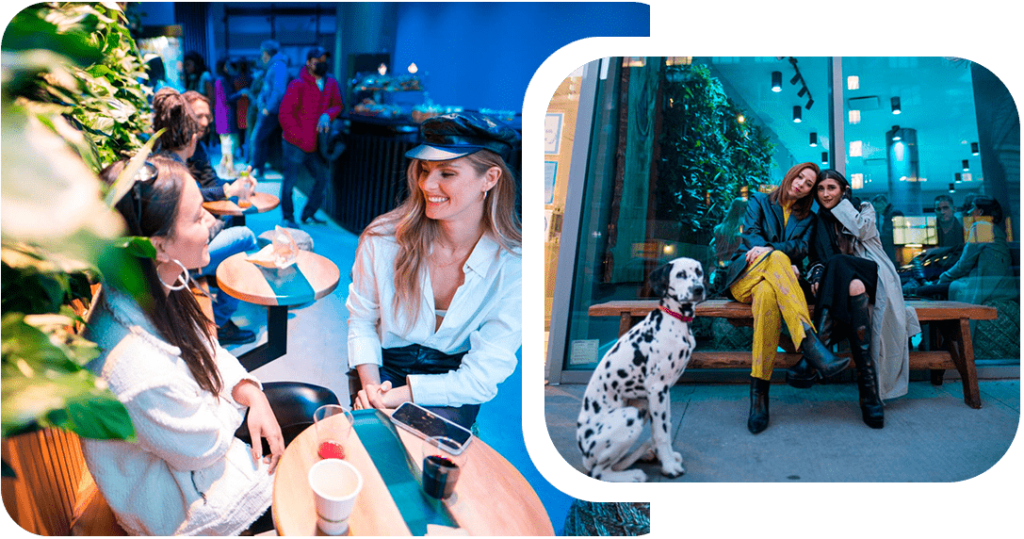 Healthy & Sustainable
Offering hot yoga and organic coffee in New York City's SoHo district. Sui Yoga Café is a place for pause; welcoming yogis, coffee lovers and neighborhood locals. Serving Devocion's fresh "harvest to cup" organic coffee and specialty drinks, as well as an array of wellness drinks from Ambrosia Elixirs. Our healthy bites and snacks include gluten-free and vegan options; meeting the dietary needs of our community.
In our commitment to being environmentally friendly; we offer compostable packaging and utensils, use non-toxic cleaning solutions, and maintain the highest standards of cleanliness. We are constantly seeking more conscious food/drink options and are always happy to take suggestions from our guests.
Come for hot yoga and stay for organic coffee
Community
In our technology-driven world it's become easier than ever to go about our days without much in-person connection; especially since the pandemic. Many of us rush through life without pausing to smell a rose, notice the way light falls, or engage people in conversation. These connections are what helps us thrive. At Sui Yoga Café, our aim is to provide our downtown New York City community with ample opportunities for conscious engagement and in-person connection; all within a tranquil plant-filled environment. Whether you're coming in for a hot yoga class or organic coffee and treats, our teachers, baristas and allies want you to feel at home.